Good

People Times Music

No Exceptions.
Monday through Thursday 4 PM - 12 AM
Friday 4 PM - 2AM
Saturday and Sunday 12 PM - Close
From music, billiards, drinks, good people, and good times.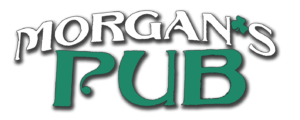 rotating tap & various selections
Not sure if we got what you're looking for? Give us a shout to find out more. 
We offer a fairly large pool hall with great quality tables and pool sticks. Stop by to check it out for yourself.
Whether you are from Havelock or just recently moved here, our people are full of that famous southern hospitality. From the talent we hire to the people who come by, we just have good people.
Ciarra Nicole
April 30, 2022.
Morgan's is the best bar ever!!
Grizz Lee
January 16, 2022.
Best 100% all beef hotdogs this side of the Appalachians!
Adrian Robinson
July 7, 2021.
🔥💯Nothing but great times wit my friend more like family go there now 💯🔥
Casey T. Cotton
June 21, 2021.
Great staff and management. Definitely cares about their clients
Amanda Pen
June 20, 2021.
They got beer pong that's so awesome I went last week and the owner was so nice he overheard us about beer pong and went out his way to set it up for us. Definitely be back again.
Brittany Ann Ramsey
June 14, 2021.
GREAT EXPERIENCE! Pool, darts, cornhole, beer pong! They've got it all! Truly service with a smile! So great with every customer they and really make sure you're welcome and taken good care of! Definitely recommend!🎱🍻
Christie Monroe
June 12, 2021.
Went to Morgan's Pub last night and was so impressed!! It was so clean, had a wicked open concept. There is so much to do, I saw some lovely ladies playing beer 🍺 pong, tons of pool tables and much more. John continually walked the room checking on people and making sure everyone had all they needed and were having a fun time! The staff same. We were approached to see if we needed fresh drinks 🍹. We never had to get up and go stand in a crazy line waiting for a drink 🥃. Spoke with John and the ideas 💡 and plans coming have me a regular already!! Thank you Morgan's Pub for a blast 💥 last night